Mandeville Roofer - The Finest company for Your Needs!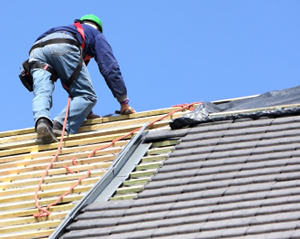 ARC Roofing LLC is the Mandeville roofer you can count on for:
Communication - We start by listening to what you want and what you need for your Mandeville roofing project.
Planning - Our Mandeville roofers develop a detailed plan to get your roof installed, replaced or repaired efficiently in the appropriate time frame, providing you with realistic project development schedules.
Clear Pricing - ARC Roofing LLC provides affordable, accurate, up-front pricing.
Cost Effective Roofing Solutions - Our Mandeville roofers continually look for ways to help our customers save money and add value to their homes with consistent quality and craftsmanship.
ARC Roofing LLC is an established and experienced Mandeville roofing contractor. We are fully insured, state licensed, and GAF Certified. We also offer FREE hail damage inspections, and our insurance claims specialists can assist with any paperwork, roof repairs or roof replacement needed. We are always ready to help the Mandeville community by repairing roofs that have been damaged from recent hail storms.
Whatever your roofing needs are, from roof repairs to new roof installation, ARC Roofing LLC is the Mandeville roofer that's here to help you! Call us today at 504-834-8999 to learn more about the products and roofing services our Mandeville roofers provide.
ARC Roofing LLC - Mandeville Roofing Contractor
Homeowners and businesses throughout Mandeville rely on ARC Roofing LLC for all their roofing needs. From top quality roofing products to the expert craftsmanship our Mandeville roofing contractors provide, ARC Roofing LLC is the preferred Mandeville roofing company.
When you hire us to be your Mandeville roofing contractor, you can rest assured that our roofers will begin by providing you with a clear estimate and assessment of your roofing needs. We take great pride in our reputation as one of the best Mandeville roofing contractors in the industry, and we work hard to ensure the needs of our customers are met. We'll take the time to truly listen to your roofing needs and address any concerns you have, working with you to provide a cost-effective solution that fits your budget and needs.
We work to earn your complete satisfaction with our Mandeville roofing services! 
Mandeville Roof Repairs
You take care of the interior of your home and the exterior to ensure your Mandeville house not only looks good, but stays in good condition. But for many homeowners in Mandeville, the roof is a different matter. That's because we don't often see what's wrong with it. This is why it is important to invest in routine roof inspections, so you know exactly what's going on with your roof.
Proper care and maintenance of a roof is essential to ensure its longevity. Care of a roof includes removal of dirt, debris and snow from its surface from time to time. A careful inspection of the roof is warranted periodically and an internal inspection of the wall and the attic close to the roof is required more frequently. It is advised you contact a professional Mandeville roof repairs contractor in case the occurrences of a leak.
At ARC Roofing LLC our roofers are qualified professionals that can take care of all your Mandeville roof repairs. From replacing a few wind-damaged shingles to taking care of roof leaks and more extensive damages, our team of Mandeville roofers are the ones you can trust for quality, cost effective solutions to your roof repair needs.
Mandeville roofing contractor
Mandeville roofer
Mandeville roof repairs
Mandeville roof replacement
Mandeville roofing service
Mandeville metal roofing
Mandeville roof inspection
Mandeville roofing shingles
Mandeville roofing
Mandeville flat roofs
Mandeville tile roofs
roofer in Mandeville
Mandeville Roof Replacement
Are you in need of a professional Mandeville roof replacement contractor? Before you get too far into your project and start narrowing down who you'll choose to work on your new roof, you might want to start looking at which roofing material to use. There are many different roof types to choose from, and this can make it difficult for homeowners to find the roofing material that is right for their home and budget.
Do a little research on the type of roofing you prefer, and then ask your contractor about the products they have available that will fit both your aesthetic preferences as well as provide your home with quality protection from the elements. Some roofing types you may consider include:
Roofing Shingles - economical, classic, a popular standard type of roofing material
Metal Roofing - highly durable; some metal roofing products now imitate the look of shingles
Tile Roofing - sturdy and beautiful, but after requires additional structural support
Flat Roofing - specialized roofing, typically used for commercial properties; requires frequent maintenance and proper installation for long lasting results
Most of us are guilty of neglecting Mandeville roof replacement when it is needed. This is understandable, since replacing a roof can be a major investment; but this part of the house is very important to the structural integrity of a house. Often, the roof is already leaking and rusting when we recognize there is a major problem, but that can change if you include roof repairs and routine inspections as part of your home maintenance plan.
The Services We Provide in Mandeville, TX
If you are looking for a reliable Mandeville Roofing Contractor then please call 504-834-8999 or complete our online request form.