Southern Louisiana Roof Replacement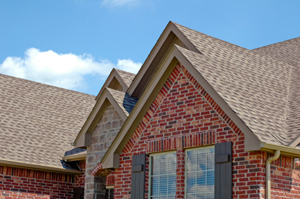 At ARC Roofing LLC our Metairie roof replacement specialists know that you want your new roof to be durable as well as beautiful. With our expertise and the quality roofing products we provide, you can rest assured that your roofing project will be all you hoped for - and more!
When you hire ARC Roofing LLC for your roof replacement needs, you are guaranteed:
Clear Pricing & Realistic Project Schedules
Roofers that will listen attentively to your needs and wants
Up-front estimates and cost effective roofing solutions
Quality Craftsmanship & Excellent Customer Service from an established and experienced Metairie Roofing Contractor that is state licensed and insured for your protection and quality assurance
Our roof replacement specialists have the experience, tools and knowledge to ensure your project is completed on time and within budget while meeting your expectations. We work to complete each project to the satisfaction of each client, and you can rest assured that our crew of diligent, hard working roofers have the qualifications to finish any roof replacement project with precision and ease. Whether you are looking into investing in a more durable roofing solution, upgrading the curb appeal of your home, or need a complete roof replacement because of recent storm damages your home has suffered, ARC Roofing LLC is the Metairie roof replacement contractor you can count on to get the job done correctly.
Services Our Metairie Roof Replacement Contractors Offer
Roof Replacement
Roof Installation
Roofing Materials
Roof Repair
Roofing Shingles
Tile Roofs
Metal Roofs
Roofing Contractor
Roofing
Roofing Service
New Roof
Roofer
We Provide Roof Replacement in the Following Towns in Louisiana
Jefferson Parish County - Marrero, LA | Gretna, LA | Belle, LA | Chasse, LA | Chalmette, LA | Algiers, LA | New Orleans, LA | Metairie, LA | Mandeville, LA | Covington, LA | View More Service Areas
View Completed Project Photos of Roof Replacement in Metairie
Recent Articles about Roof Replacement
METAIRIE ROOF REPLACEMENT: SOME IMPORTANT CONSIDERATIONS BEFORE REPLACING YOUR ROOF - As a homeowner living in Southern Louisiana, it is important to choose a superb roofing contractor and durable roofing materials before investing in Metairie roof replacement services. This is because Southern Louisiana is an area prone to hurricanes and other weather disturbances, and you want to ensure that your investment is protect and will last….
CHOOSING A PROFESSIONAL ROOFING CONTRACTOR FOR METAIRIE ROOF REPLACEMENT - Time will surely come that we need a new roof for our homes. Extreme weather conditions could be very intense, and our roofs are openly exposed to these dangers. When it comes to roof replacement, it is crucial to select a professional Metairie roofing contractor with many years of experience and skills to complete the…
If you are looking for a Metairie Roof Replacement Contractor then please call 504-834-8999 or complete our online request form.