GAF Roofing in the Metairie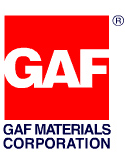 ARC Roofing is certified to use to use Metairie GAF Roofing products. We offer a full range of GAF products so that you can have a durable and longer lasting roofing system. Our roofers will turn your roofing system into a more secure one that looks great and functions properly too. We are the area's choice for roof repairs and replacements. We are fully licensed and insured. Call today to get a free estimate on your roof and see what true roofers are all about.

GAF Residential Roofing

There are a number of residential roofing shingles that GAF offers. They are appealing and very durable. They have the shingle types that many homeowners are looking for as far as color, texture, and style is concerned. You can be sure that your shingles will hold up to inclement weather.

History of GAF

Founded in 1886, GAF makes all types of shingles from asphalt to slate. In fact, they are the fastest growing company which has made over $3 billion dollars in sales. They help property owners achieve the best possible roofing products. We'll make all the GAF related roof work possible.

Guarantee

GAF guarantees their products. They make roofing unique and simple enough to keep for long term. They have over 4,000 roofing contractors today which has helped to develop their reputation over the years.

Residential GAF Roofing Products

Most roofing warranties only cover what they need to. Metairie GAF roofing products, which are durable, safe, and longer lasting are made to withstand the harsh elements of the heat and also cold spells that hit Louisiana.

Commercial GAF Roofing

GAF commercial roofing products are just as durable as their residential components but made for commercial structures. Some of their commercial existence comes in Built-Up Roofing, Single-Ply Roofing, Liquid Applied Roofing and more.
Replacing with GAF
When something goes wrong with your current roofing system and you are looking to replace it with GAF roofing systems, call ARC Roofing. Your new roofing system will become more effectual using dependable GAF roofing products.
Prime Shingles for Homes
The GAF name is why most people call us. We're certified to work with such an amazing roofing product. We carry asphalt shingles that are of the utmost quality and don't weigh much so they are not a burden on top of the home.
ARC Roofing has the Metairie GAF roofing contractors you're in need of. Using only the best GAF products has allowed up to perform some quality roofing jobs along the way. If you need repairs or an installation, contact our roofers for more help.
If you are looking for a GAF Roofing contractor then please call 504-834-8999 or complete our online request form.