Southern Louisiana Roof Repairs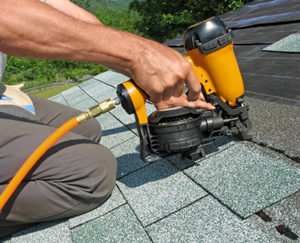 At ARC Roofing LLC our Metairie roof repair specialists provide top quality residential and commercial roofing services. From roof leak repair to replacing shingles that have blown away due to a recent storm, our roofers have the skills and tools to ensure your roof repairs are addressed efficiently with expert care and a keen eye for detail so that you can be certain the job was done right the first time.
If your roof is in need of repairs, don't put the issue off until a later date. Neglecting to have your roof repaired in a timely manner turn the situation into a more costly problem the longer you let your roof go in its damaged condition. Not to mention, you could end up needing a complete roof replacement due to improper care and maintenance. Roofs are built to last for years, but without the proper repair and maintenance, even the best roof in Southern Louisiana can suffer irreparable damages, especially with the weather we've been having lately. So don't wait for your roofing problems to get worse. Call our Metairie roof repair contractors today to schedule service with an expert.
ARC Roofing LLC is a state licensed and insured Metairie roofing contractor, and you can rely on our roofers for top quality workmanship, clear pricing and communication, and a level of customer service unmatched in the area. Call us today at 504-834-8999 to schedule any roofing services you need, and rest assured that we will work to complete your project to your satisfaction.
Our Metairie Roof Repair Contractors Provide These Services
Roof Repairs
Roofing Shingles
Asphalt Shingles
Tile Roof Repair
Metal Roof Repair
Leak Repair
Roof Replacement
Roofing Contractor
Roofing
Flat Roof Repair
Repairing Roofs
Roofing Materials
We Provide Roof Repairs in the Following Towns in Louisiana
Jefferson Parish County - Marrero, LA | Gretna, LA | Belle, LA | Chasse, LA | Chalmette, LA | Algiers, LA | New Orleans, LA | Metairie, LA | Mandeville, LA | Covington, LA | View More Service Areas
Recent Articles about Roof Repairs
ADVANTAGES OF HAVING METAIRIE ROOF REPAIRS DONE BY PROFESSIONALS - Professional Metairie roofing contractors, or roofers, are people who do roof repairs, roof installations and many other roofing services. These people are educated and trained, and they are certified and licensed by the state to provide roofing services. However, many people nowadays think twice about hiring a Metairie roofing contractor when they could just as…
THE NEED FOR METAIRIE ROOF INSPECTIONS - A lot of homeowners in Southern Louisiana do not really think about the roofing of their homes – at least, not until a major problem occurs. You may even have never felt the need to hire a Metairie roof inspection contractor to evaluate your roof. Regular inspection of your home's roofing is an effective measure…
If you are looking for a Metairie Roof Repair Contractor then please call 504-834-8999 or complete our online request form.