Southern Louisiana Roof Inspections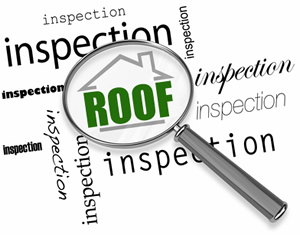 ARC Roofing LLC is the licensed and insured Metairie roofing contractor you can trust for thorough roof inspections and honest evaluations regarding the condition of your roof. We recommend scheduling a roof inspection after any severe weather, as this is when most roof damages occur. The longer you put off a roof inspection to determine if any repairs are necessary, the more extensive the damage can become. So we encourage homeowners to call our experts anytime they suspect their home has been affected by severe weather. And just to make things easier for our clients, we even offer FREE Hail Damage Inspections. So don't wait for the damage to get worse - call ARC Roofing LLC today and schedule a roof inspection that will protect your roof, your home...and your wallet!
Southern Louisiana is known for the occasional bout of crazy weather, and unfortunately our roofs take quite a beating. Many damage can go unnoticed by the untrained eye, too, so it is important to hire a qualified expert to evaluate the condition of your roof. From severe wind, storm and hail damage to more routine roof repair and maintenance needs, you can rely on our Metairie roof inspections team to ensure your roof is okay.
Investing in routine roof inspections are one of the most important home maintenance tasks you can do. Having to make repairs to roofing is one of the more costly home improvement projects, especially when problems are not caught quickly enough and allowed to get out of hand. For example, you may not notice that roof leak until it has gone so far as to start forming spots on your ceiling. At that point, mold growth and other structural damages will have already occurred. However, if you schedule regular roof inspections with ARC Roofing LLC, you can rest assured that the keen eye of our Metairie roof inspections experts will be able to catch such issues before they turn into expensive problems.
Roof inspections will also help you ensure you don't have to replace your roof sooner than necessary due to poor maintenance. Get an honest evaluation of your roof's condition today. Call ARC Roofing LLC to schedule service with your Metairie roofing contractor, and protect your investment!
Services Our Metairie Roof Inspections Contractors Offer
Roof Inspections
Roof Damage
Hail Damage
Hail Inspection
Roof Maintenance
Roofing Shingles
Roofing Contractor
Roof Inspector
Roof Repairs
Roofing
Roof Replacement
Roof Inspection
We Provide Roof Inspections in the Following Towns in Louisiana
Jefferson Parish County - Marrero, LA | Gretna, LA | Belle, LA | Chasse, LA | Chalmette, LA | Algiers, LA | New Orleans, LA | Metairie, LA | Mandeville, LA | Covington, LA | View More Service Areas
Recent Articles about Roof Inspections
3 REASONS TO GET A ROOFING INSPECTION THIS FALL - Now that fall is finally here, it means that it's time to start ensuring your home is prepared for winter. While it is important to get out and enjoy everything the fall season has to offer, fall isn't the time to forget about upkeep around your home, otherwise you could wind up paying for it in the coming months as winter bears its teeth.
HOW ROOF INSPECTIONS WILL HELP PROTECT YOUR HOME - As a homeowner, you want to be able to protect your Metairie home. What you may not realize is that in order to safeguard your house, it all begins with the roof. You can wait for repair needs to crop up or you can try to prevent repair issues from developing in the first place.…
If you are looking for a Metairie Roof Inspections Contractor then please call 504-834-8999 or complete our online request form.