Southern Louisiana Custom Roof Flashing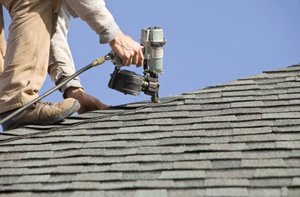 At ARC Roofing LLC we offer our customers in Southern Louisiana custom flashing solutions to help protect their roofs from leaks while also improving the overall look of their homes. Our Metairie roof flashing experts can help you find just the right products to ensure your roof's structural integrity is protected, and enhance the look of your home's roofing with our custom flashing.
While flashing is necessary for preventing damage caused by roof leaks, it doesn't have to look unattractive. Let our Metairie roof flashing experts show you just how stylish our custom flashing can be for your roofing project!
What is Roof Flashing? And Why Does Your Roof Need It?
Roof flashing is installed at any point in your roof where there is a break or area that may be prone to leaking. Flashing is typically a necessary component for roofs composed of roofing shingles in order to prevent water from getting underneath the shingles which would cause leaks to occur. You will often find roof flashing around roof vents, fluepipes, skylights, and other such roofing components.
If you are interested in our custom flashing services, please contact your Metairie roofing contractor at ARC Roofing LLC today for more information. We would love to show you the roofing materials and flashing we can install for your roofing project.
Services Our Metairie Roof Flashing Contractors Offer
Custom Flashing
Roof Flashing
Roof Pipe Flashing
Prevent Roof Leaks
Roof Repair
Roofing Shingles
Roofing Service
Roofing Contractor
Roofing
Roof Vents
Roofing Materials
Roofer
We Provide Custom Roof Flashing in the Following Towns in Louisiana
Jefferson Parish County - Marrero, LA | Gretna, LA | Belle, LA | Chasse, LA | Chalmette, LA | Algiers, LA | New Orleans, LA | Metairie, LA | Mandeville, LA | Covington, LA | View More Service Areas
Recent Articles about Roof Flashing
METAIRIE ROOF REPLACEMENT: SOME IMPORTANT CONSIDERATIONS BEFORE REPLACING YOUR ROOF - As a homeowner living in Southern Louisiana, it is important to choose a superb roofing contractor and durable roofing materials before investing in Metairie roof replacement services. This is because Southern Louisiana is an area prone to hurricanes and other weather disturbances, and you want to ensure that your investment is protect and will last….
ADVANTAGES OF HAVING METAIRIE ROOF REPAIRS DONE BY PROFESSIONALS - Professional Metairie roofing contractors, or roofers, are people who do roof repairs, roof installations and many other roofing services. These people are educated and trained, and they are certified and licensed by the state to provide roofing services. However, many people nowadays think twice about hiring a Metairie roofing contractor when they could just as…
If you are looking for a Metairie Roof Flashing Contractor then please call 504-834-8999 or complete our online request form.