3 Reasons To Get A Roofing Inspection This Fall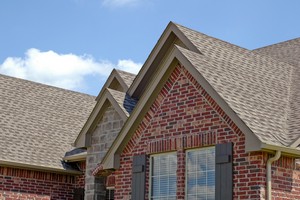 Now that fall is finally here, it means that it's time to start ensuring your home is prepared for winter. While it is important to get out and enjoy everything the fall season has to offer, fall isn't the time to forget about upkeep around your home, otherwise you could wind up paying for it in the coming months as winter bears its teeth. Your roof, in particular, is one aspect of your home that you don't want to neglect this fall, and one of the most important things you can do for it before winter arrives in full is to have a professional Metairie roofing contractor come out and give your roof a comprehensive roof inspection. To help highlight the importance of this particular task, our team of skilled professionals here at Arc Roofing have taken the time to put together this short list going over just a few of the many reasons you should include this particular task on your fall to-do list.
It's Time To Evaluate Summer Damage
Summer is typically the time of year when we find ourselves dealing with the most frequent occurrences of turbulent weather, and between all of the rain, wind, and debris flying around, it is easy for small damages to be inflicted on your rooftop. While these issues might be small, they can often lead to larger and more serious problems down the line, and the best way to identify them and determine what needs to be done in order to correct them is to have a professional come out and give your roof a thorough inspection.
Damages Get Worse In Winter
The main reason that it is so important to get roofing issues repaired before the onset of winter is that these problems tend to only get worse as snow and ice start coming down later in the year. Even if your home managed to avoid any significant storm damages this past summer, there is a very real chance that your roof might have lingering issues from the previous spring, or even the previous winter, and it is important to identify these and have them addressed before they have the chance to worsen over the coming winter and cause your home some very serious problems.
Keep Your Insulation In Good Shape
Oftentimes, one of the first places that roofing damage of any kind is going to spread is to your insulation, and with winter just around the corner, now is not the time to be experiencing issues with your home's insulation. By scheduling a roof inspection this fall, you can have a team of skilled professionals come out and thoroughly inspect your roof's condition, as well as that of your insulation in your attic, letting you know if there are any issues that need to be addressed before the winter cold finally sets in. Getting this done now can give you a great deal of peace of mind in the coming months knowing that your insulation is doing its job and safe from damage.
More Tips on Roof Inspections
If you are looking for a Metairie Roofing Contractor then please call 504-834-8999 or complete our online request form.