Choosing a Professional Roofing Contractor for Metairie Roof Replacement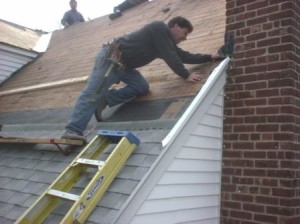 Time will surely come that we need a new roof for our homes. Extreme weather conditions could be very intense, and our roofs are openly exposed to these dangers. When it comes to roof replacement, it is crucial to select a professional Metairie roofing contractor with many years of experience and skills to complete the task properly. There are several factors that you must consider when it comes to choosing the right contractor. Remember that a roofing company can have considerable impact on the quality of your roof.
It is a fact that you can never know the quality of the job until it is done. The best way to get a general view of what you could expect from a prospective contractor is to ask for referrals. Ask your friends, family and colleagues who have experienced hiring a professional Metairie roofing contractor for roof replacement. Call these referrals and be sure to ask important questions such as budget, rapport of their representatives, and the quality of their job. More often than not, referrals can help you to look for the right contractor for your Metairie roof replacement.
Most roof contractors today have their own website. It is best to review the website of each referral you have. Any roofing agency likes to project their best image, and this usually begins with their online site. A user-friendly website, which is easy to navigate and has a picture gallery of past roof replacement jobs completed, will help you to choose which company to hire. Bear in mind that if a professional contractor is confident of their work, they normally want to tell it to the public. Be sure to check if their website has comprehensive pictures. A bird's eye view of roof will hardly tell the work done, but an up close view of the roof replacement will help you to choose.
When you look for a professional contractor and you select the one that you think is suitable for your needs, be sure to ask important questions. Metairie roof replacement and repair is something these professionals do regularly, but it could be an entirely new thing for you. Reliable roofing contractors are more than knowledgeable when it comes to replacing a portion of your roof. Bear in mind that the more questions you ask, the more chance you could have to discuss things with the contractor. Normally, the more discussion you have, the more options you could have when it comes to replacing your roof within your budget.
More Tips on Roof Replacement (Metairie roofing contractor, new roof, roof replacement)
If you are looking for a Metairie Roofing Contractor then please call 504-834-8999 or complete our online request form.