Metairie Roof Replacement: Some Important Considerations before Replacing Your Roof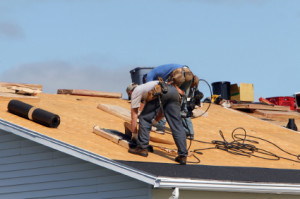 As a homeowner living in Southern Louisiana, it is important to choose a superb roofing contractor and durable roofing materials before investing in Metairie roof replacement services. This is because Southern Louisiana is an area prone to hurricanes and other weather disturbances, and you want to ensure that your investment is protect and will last.
A typical Metairie roofing contractor grade shingle is asphalt that has a flat shape, generally coming with a two decade warranty. This variation of roofing material can last for a long time and does not need constant replacement except in the event of severe weather. Changes can feature shingles with a comprehensive warranty period, mildew resistance, design enhancement and improved natural energy consumption.
If you are considering contacting a Metairie roof replacement contractor for services, a popular option for roofing shingles includes the GAF Series shingles and the Elk Series shingles. They are high-class asphalt shingles and offer a lifetime warranty, resistance to algae and molds, and energy-saving features. They also look quite good, and can boost curb appeal. The two companies have a portion on their website for customers to read what materials contractors in the roof replacement industry have deemed "master level" status. They also offer warranty that covers the whole installation process. Some roofing contractors feature additional certifications including client protection, training class and placement certification.
While replacing your roof is always a costly investment, choosing a shingle that lasts for 20 years or longer is one way to bring down the overall cost in the long run, since you shouldn't have to replace your roof anytime soon if you invest in proper maintenance to keep it in good condition. There are different tips homeowners should follow when scheduling Metairie roof replacement with a roofer. The first is to compare at least two to three bids from contractors for your project. Review the price breakdown and benefits offered by each company to avoid any problems from coming up.
The next tip is to research the background of the Metairie roofing contractor you are thinking of hiring. Check if they are recommended by roof manufacturers and have a good Better Business Bureau rating.
There are some insurance companies who offer discounts to homeowners installing new roofs, so be sure to check with your provider. This will allow you to maximize your choices on the contractors and materials used for your Metairie roof replacement.
More Tips on Roof Replacement (Metairie roofing contractor, new roof, roof replacement)
If you are looking for a Metairie Roofing Contractor then please call 504-834-8999 or complete our online request form.